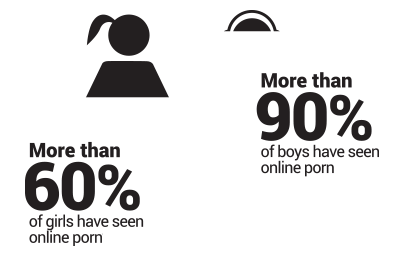 What's the issue?
Professionals who work with young people are increasingly aware of – and concerned about – the extent to which young people access porn, including extreme and violent porn, and the influence this is having on their lives.

Things to know about porn and young people
Many adults are unaware of how pervasive pornography has become, the nature of the material young people see, or how it is affecting young people's sexual understandings and experiences. In order to assist young people to navigate this new reality, parents, schools and community organisations must first understand the issues.
What can community organisations do?

Community organisations can support young people, parents and schools to address pornography's influence.