What does it
mean to…
New research confirms that

Australian young people are seeing pornography years before their first sexual experience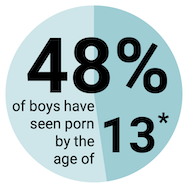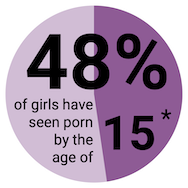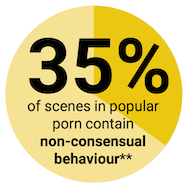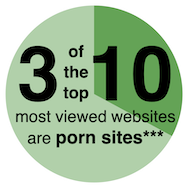 * Our Watch 2020, Pornography, young people and preventing violence against women, Our Watch, Melbourne.
** Office of Film and Literature Classification 2019, Breaking Down Porn: A Classification Office analysis of commonly viewed pornography in NZ, Office of Film and Literature Classification, Wellington.
*** Similar Web, https://www.similarweb.com/top-websites/, accessed 17 June 2020.
Pornography is now the most prominent sexuality educator for many young people.

Most young people discover porn well before they encounter sex – perhaps even before they have kissed or held a partner.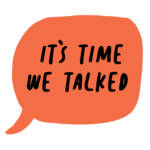 It's time we talked (formerly Reality & Risk) is a violence prevention project that supports young people, parents, schools, government and the community sector to understand and address the influence of pornography.