What does it
mean to…
It's time we talked about sexual strangulation
This dangerous practice, often promoted in mainstream pornography, has now found its way into many young people's sexual expectations and experiences. It's time we talked about this issue and helped young people to understand that there is no safe way to strangle.
It's time we talked is currently developing a campaign about strangulation. If you'd like to stay informed about the progress of the campaign, please register your interest here.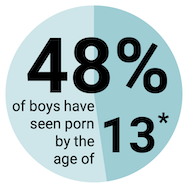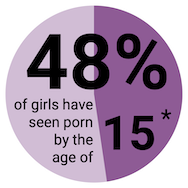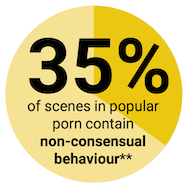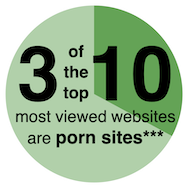 * Our Watch 2020, Pornography, young people and preventing violence against women, Our Watch, Melbourne.
** Office of Film and Literature Classification 2019, Breaking Down Porn: A Classification Office analysis of commonly viewed pornography in NZ, Office of Film and Literature Classification, Wellington.
*** Similar Web, https://www.similarweb.com/top-websites/, accessed 17 June 2020.
Pornography is now the most prominent sexuality educator for many young people.

Most young people discover porn well before they encounter sex – perhaps even before they have kissed or held a partner.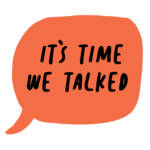 It's time we talked (formerly Reality & Risk) is a violence prevention project that supports young people, parents, schools, government and the community sector to understand and address the influence of pornography.
Twitter feed is not available at the moment.